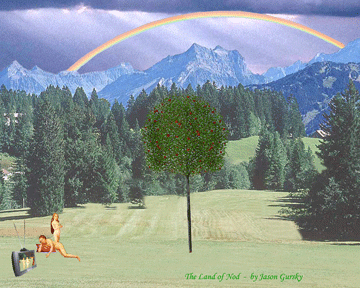 The Land of Nod
The Adam and Eve who refused to partake
of the Tree of Knowledge.
Thou art a Soul in bliss;
bound upon a wheel of joys and sorrows.


All the world grows thru Stages.
And we are all, merely players.
Strutting and fretting a vain and glorious Ego.

Daily playing out your part, thru interesting ages.
With Signs of your progressing, written in the Stars.

To Be or to Become More, that is the Question.

Explore more of your Spirit,
than is dreamt of in your current Psychology.